The Board of Trustees is pleased to announce the release of our new Participant Portal where you can securely access your personal benefit data, in real-time.
You can also change your mailing address with the Automotive Industries Trust Funds online.  Its safe, secure and fast!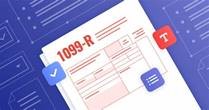 (2018 forms will be available by January 31st)
for Welfare Plan participants (including COBRA participants) enrolled in Indemnity Plan A, B, or C.

This website provides a summary of the benefits available through the Fund and does not contain all information that may apply to your individual situation.  Where this page deviates from the information provided in the official Plan Document(s), the official Plan Document(s) terms shall prevail.